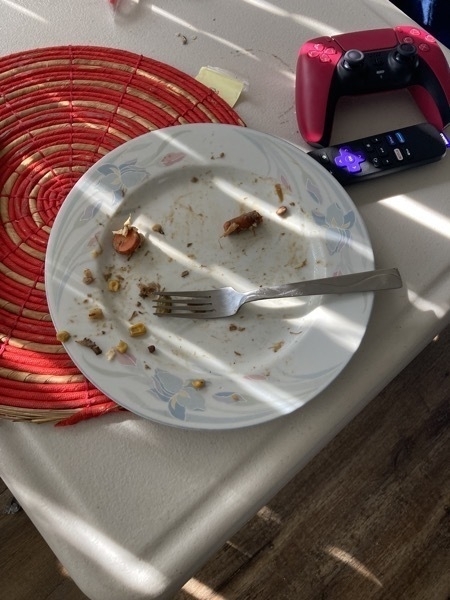 Prompt for today: Whole
I ate the whole plate.
#mbmar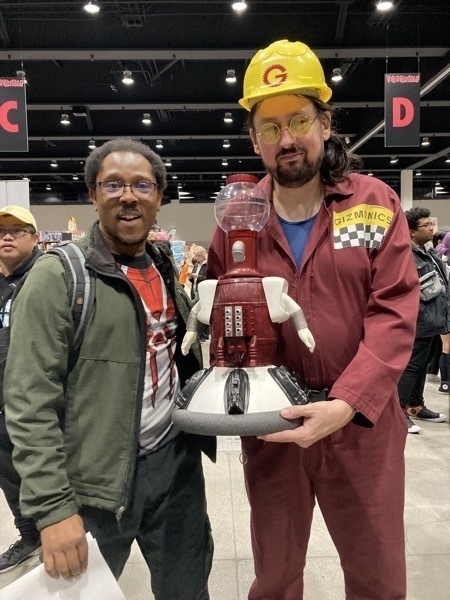 Prompt for today: Engineering
#mbmar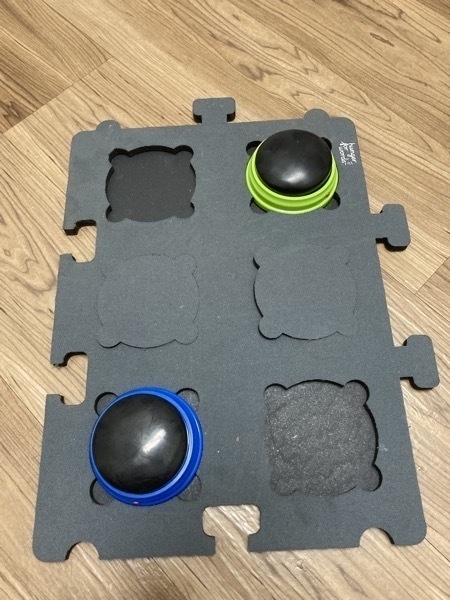 Prompt for today: Tile
#mbmar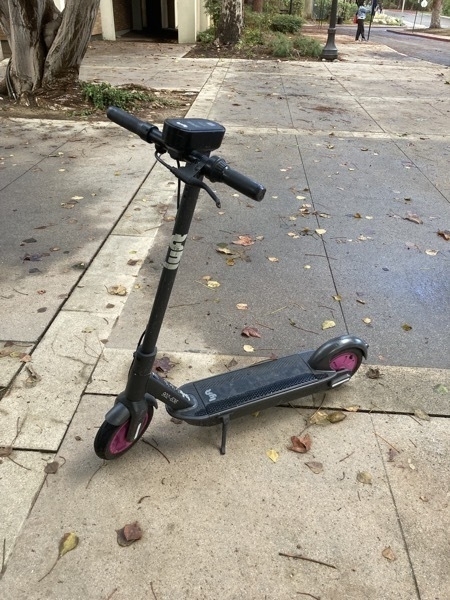 Prompt for today: Zip
#mbmar
Waiting for my brain 🧠 to show up.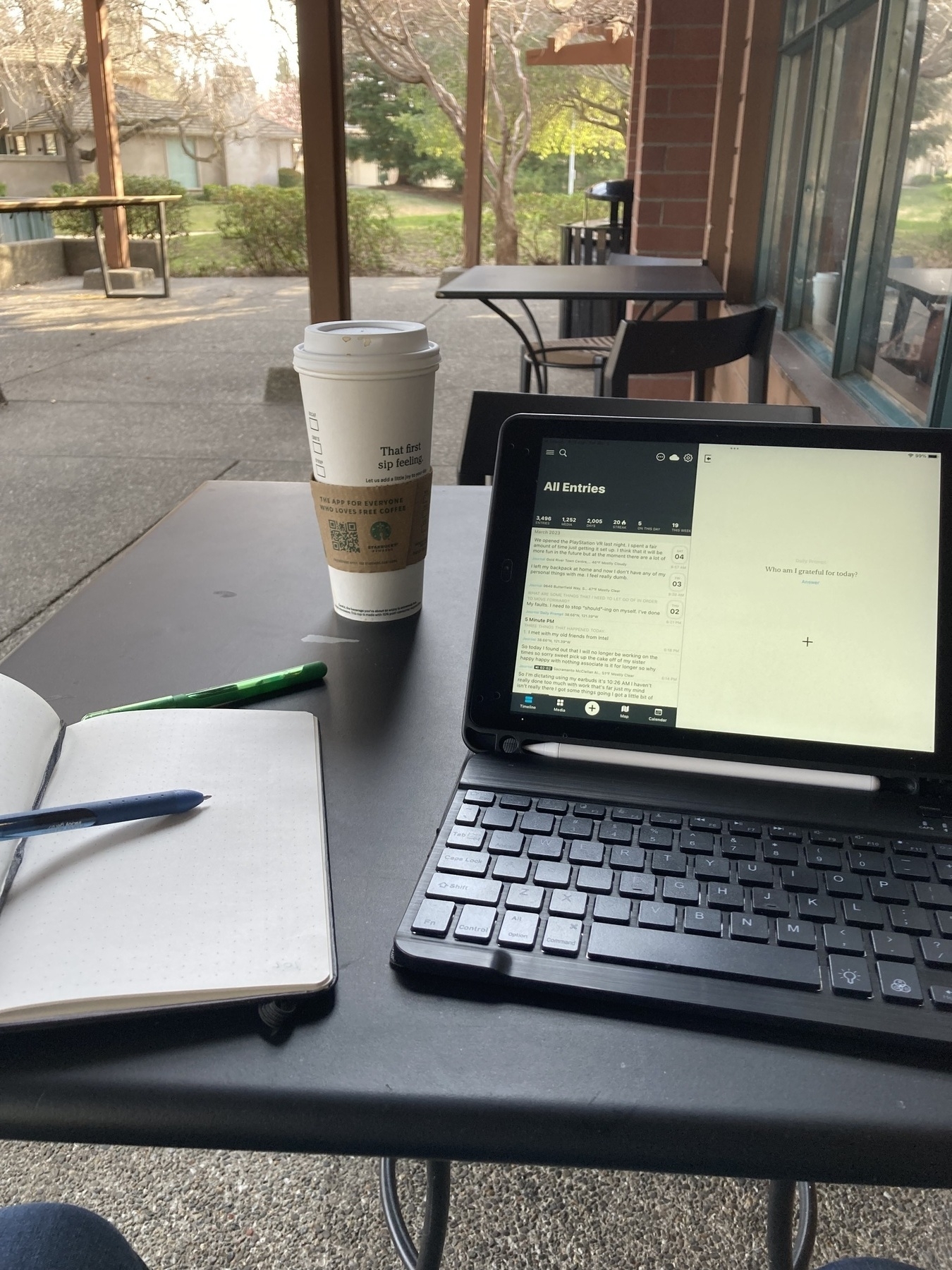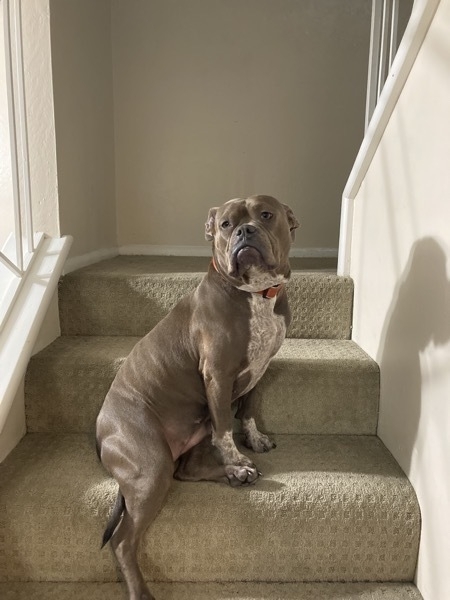 Prompt for today: Solitude
#mbmar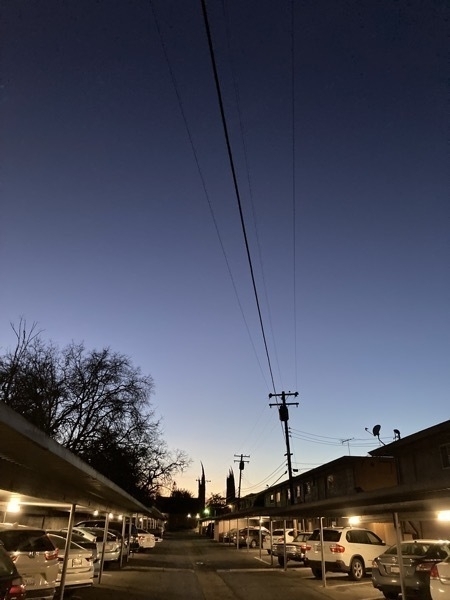 Prompt for today: Weather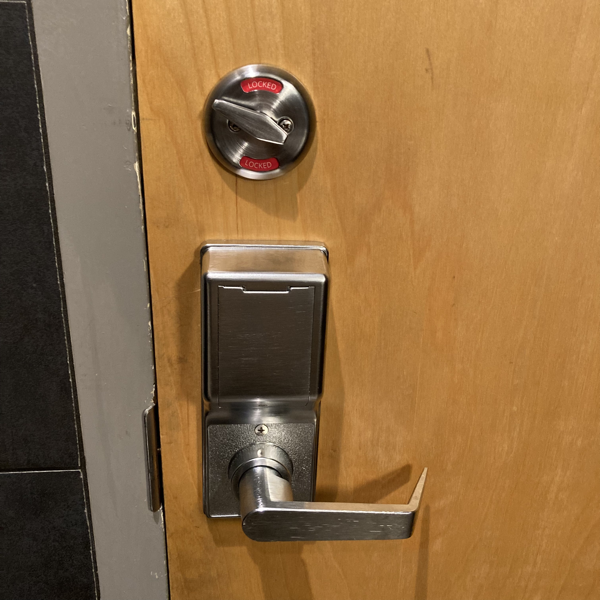 Prompt for today: Secure #mbmar
If I'm going to be looking at new jobs, I need to have some way of tracking the jobs that I've applied for. I also need to track what house that I've look at so that I don't stress myself out.
This is the document that I was working on at the coffee shop.
Installed the newest beta. So far, no crashes. The last one I would see a crash almost anytime there was a change to Bluetooth outputs or Wi-Fi networks.
#DoNotRunBetaSoftwareOnNeededHardware
I wrote "I am goo enough" in my affirmations this morning. I actually thought about keeping it that way because it made me smile 😃.
Going through my old journal entries and seeing that I've been struggling with the same issues for years. It kind of made me sad.
The internet is out at home. Very quiet here.
Just looking at all my to-do items for work and thinking "this is not fun. Not fun at all".
I understand that not all work is supposed to be fun but at this rate I am going to burn out if I haven't already.
I connected my micro.blog instance to feed into my mastodon instance.
Things are feeling a little out of control. Going to read this and maybe get back on track.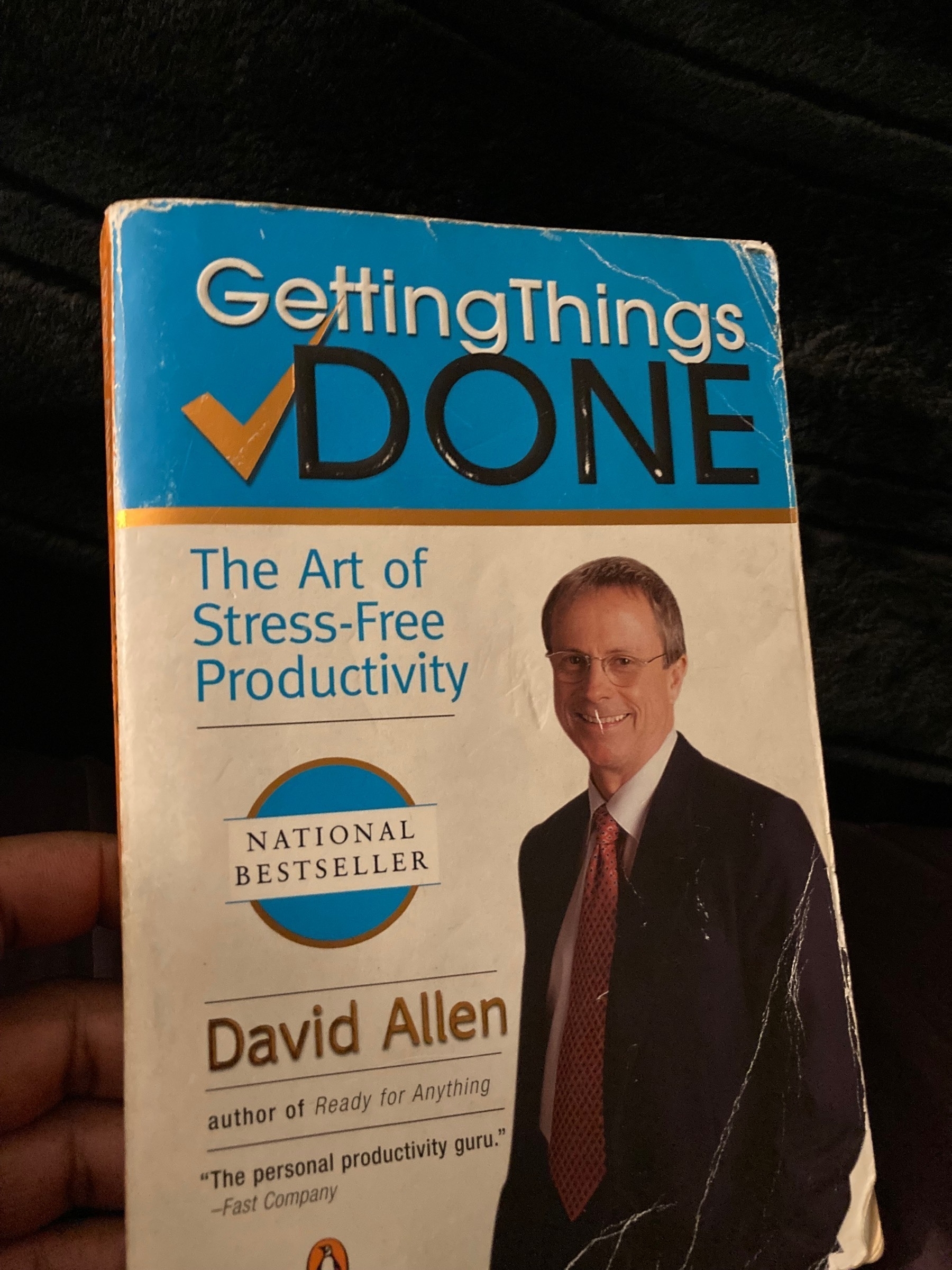 So… apparently we like a certain brand of coffee.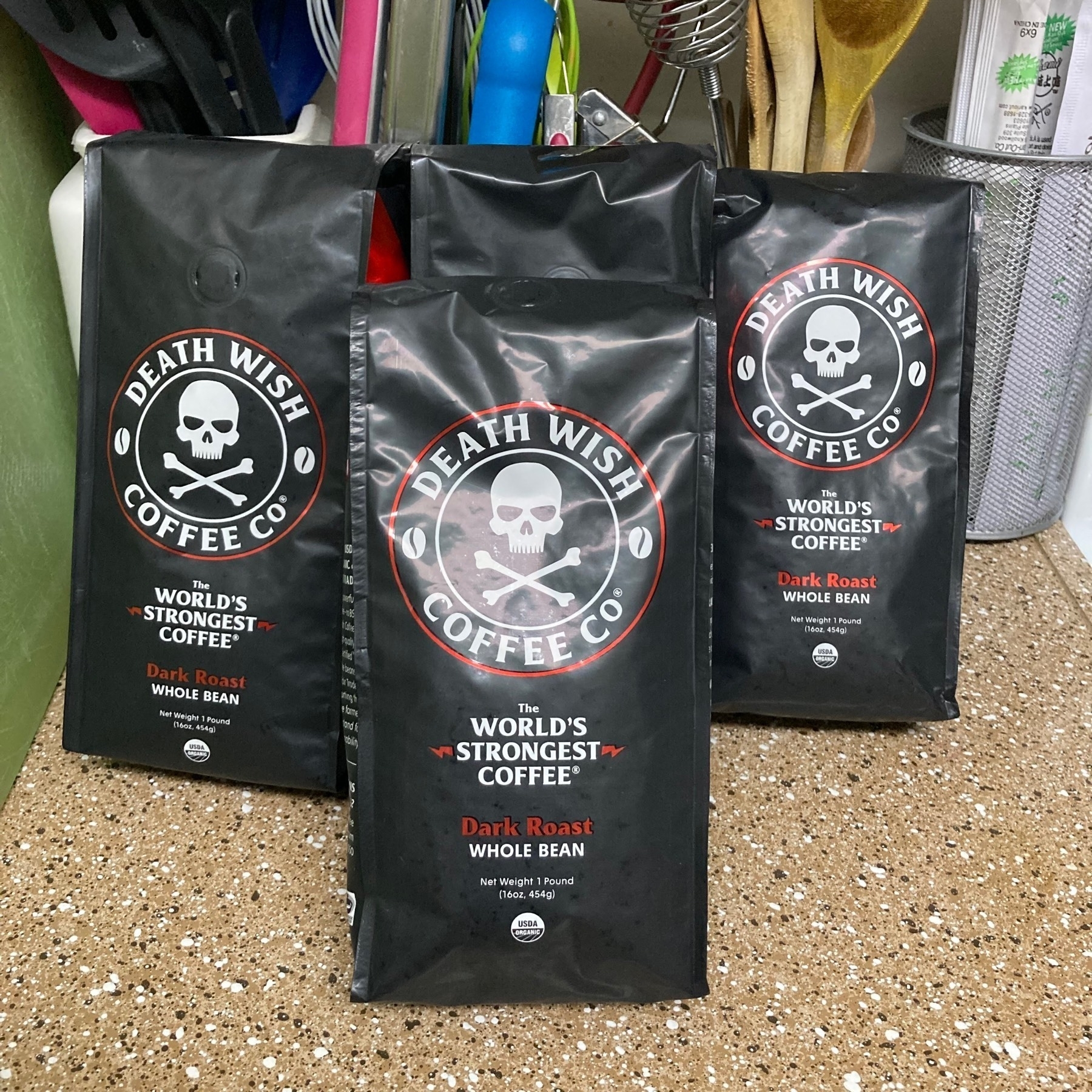 I've got a podiatrist appointment today. It sometimes hurts to walk. I hope it's something they can fix quickly.
Hello @manton! I'm curious on some of the ways connecting to mastodon has made micro.blog better.
Lillie takes all the blankets and pillows.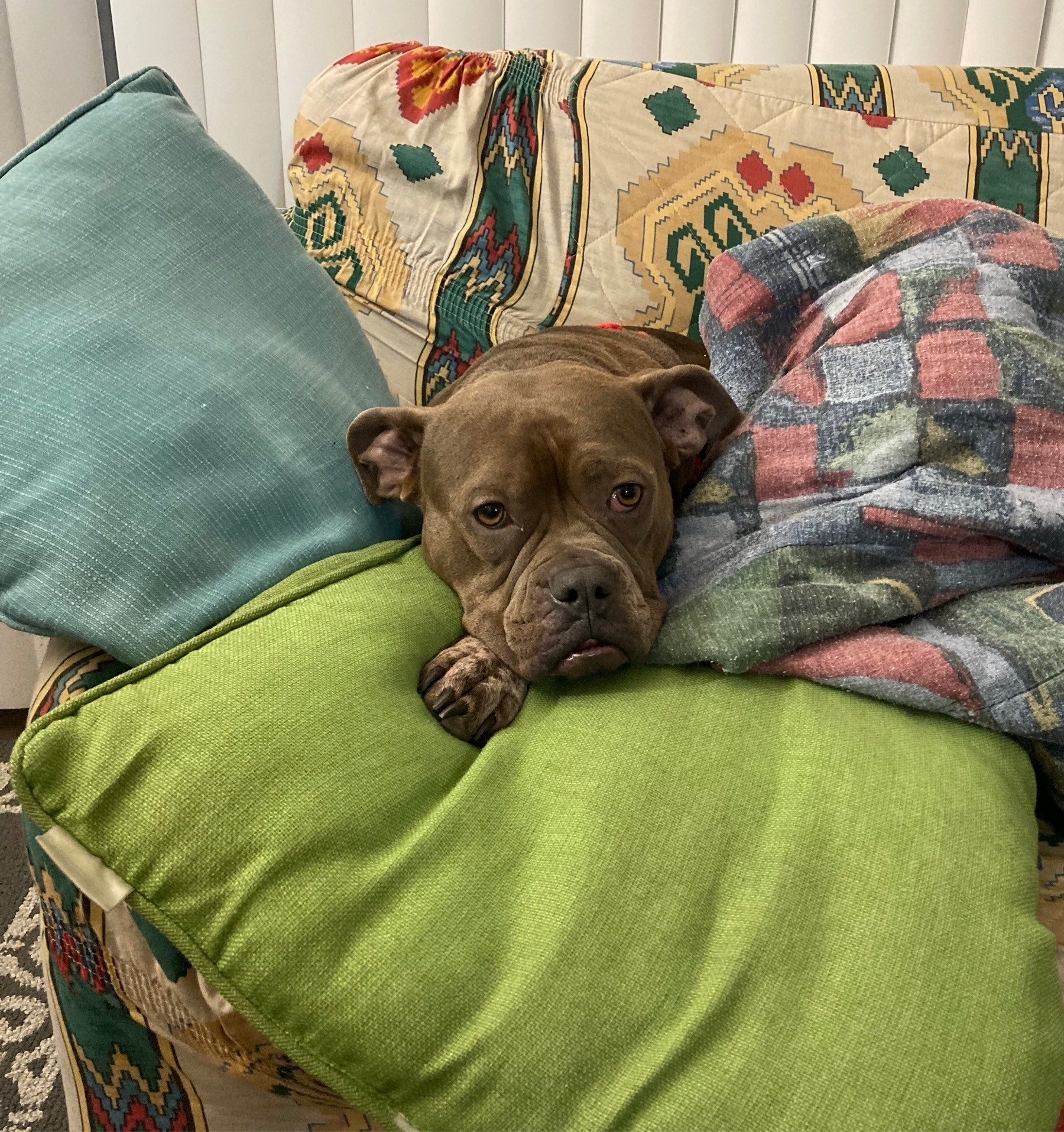 I'm holding a parking space for my daughter's volleyball team. The parking lot is full and I feel guilty about it. I see people driving by and giving me dirty looks.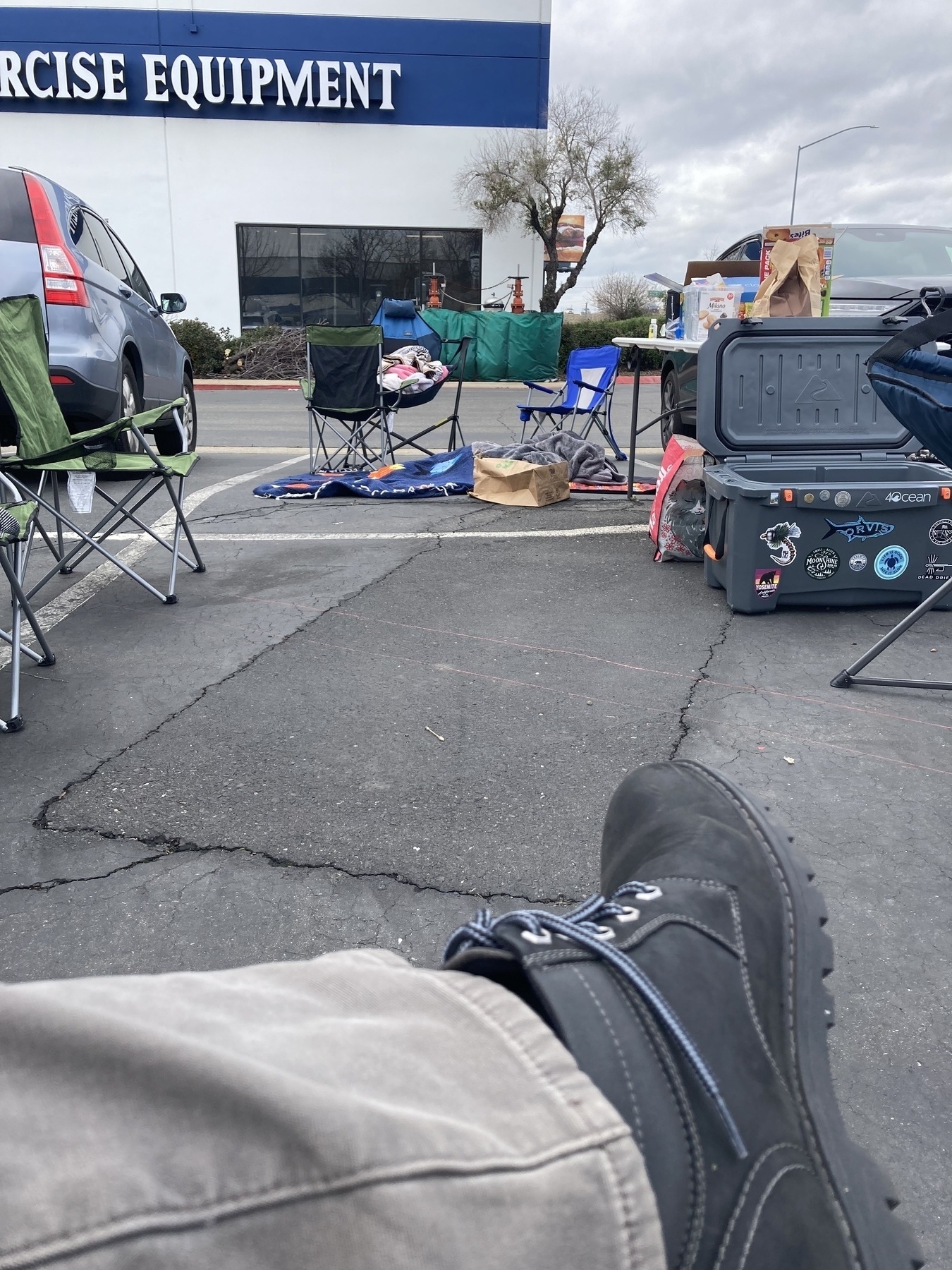 Hello, there! 🐶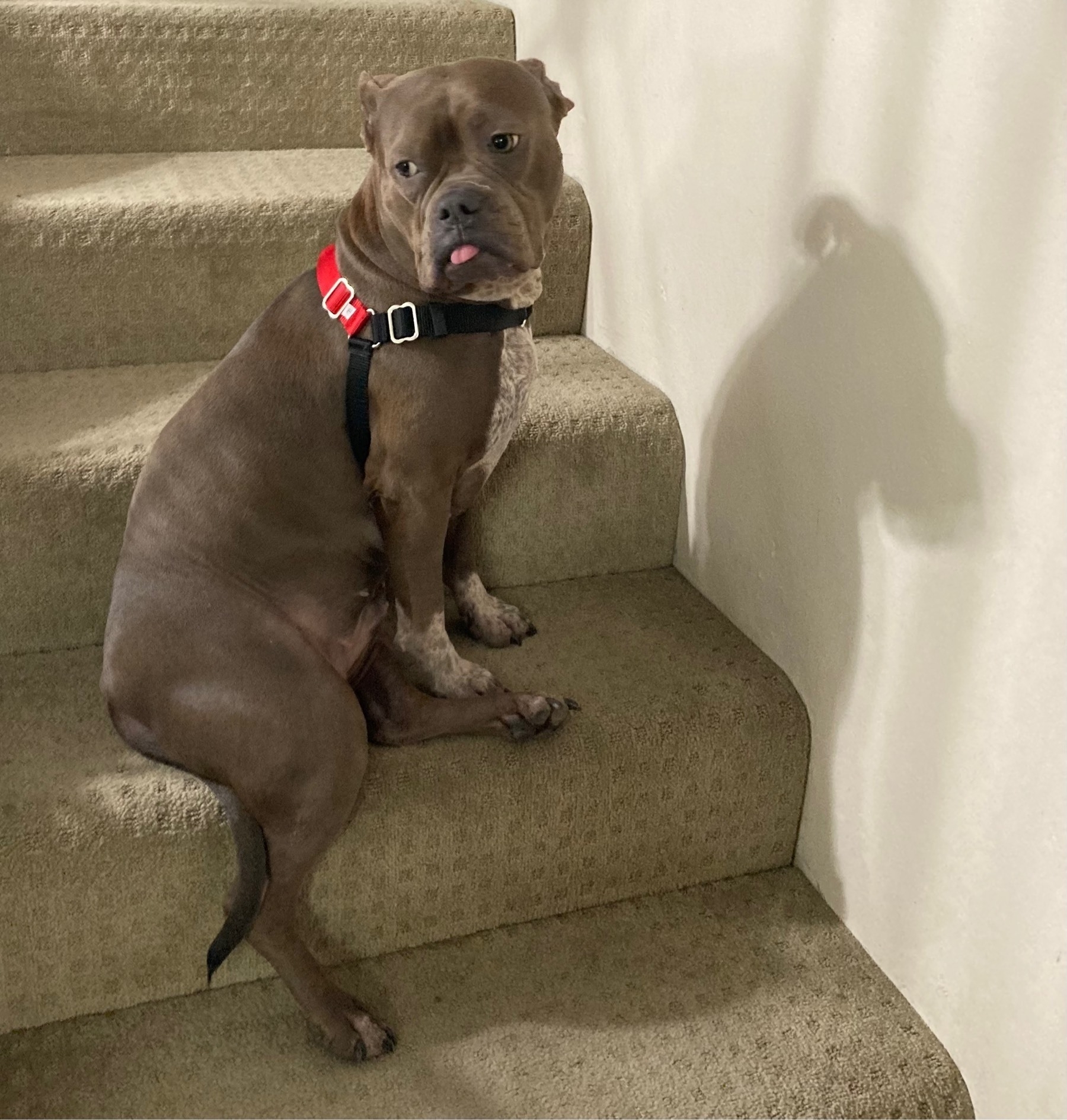 A very stressful bug in calculating my move goal. 🏃🏾‍♂️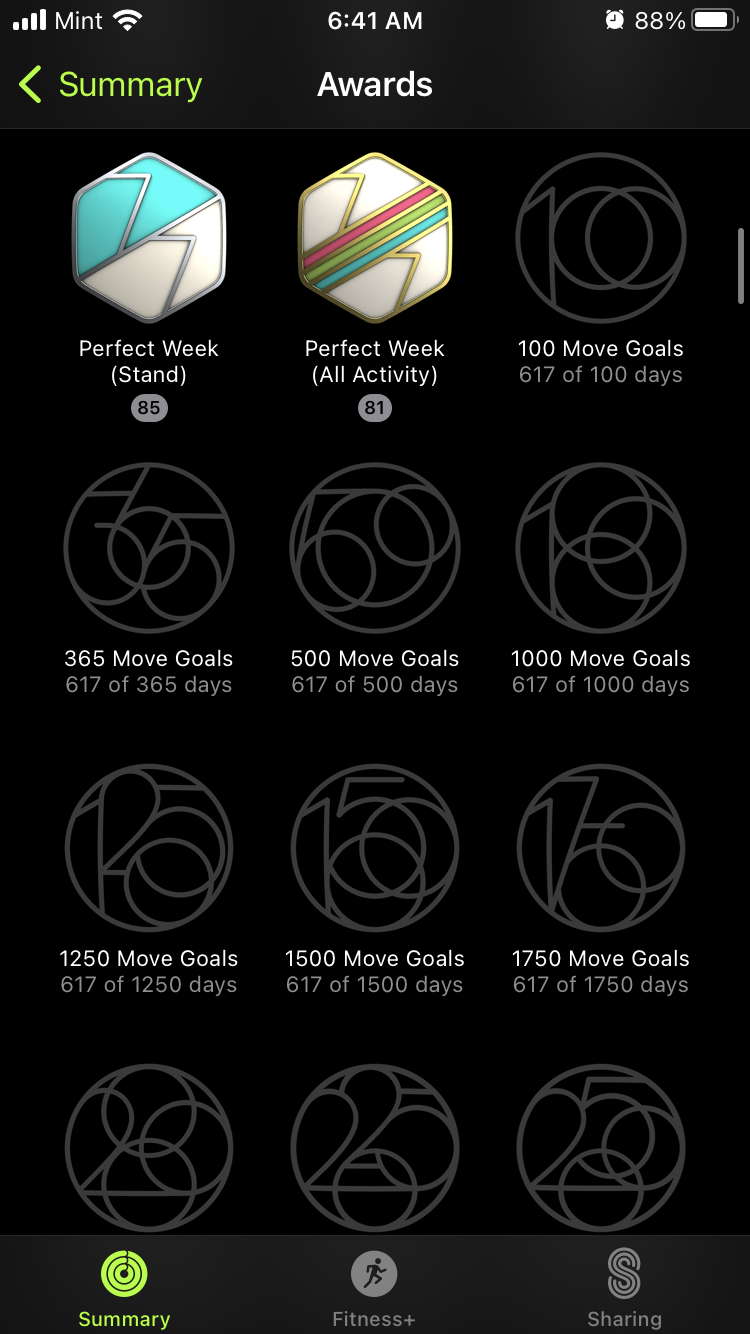 Went for a walk earlier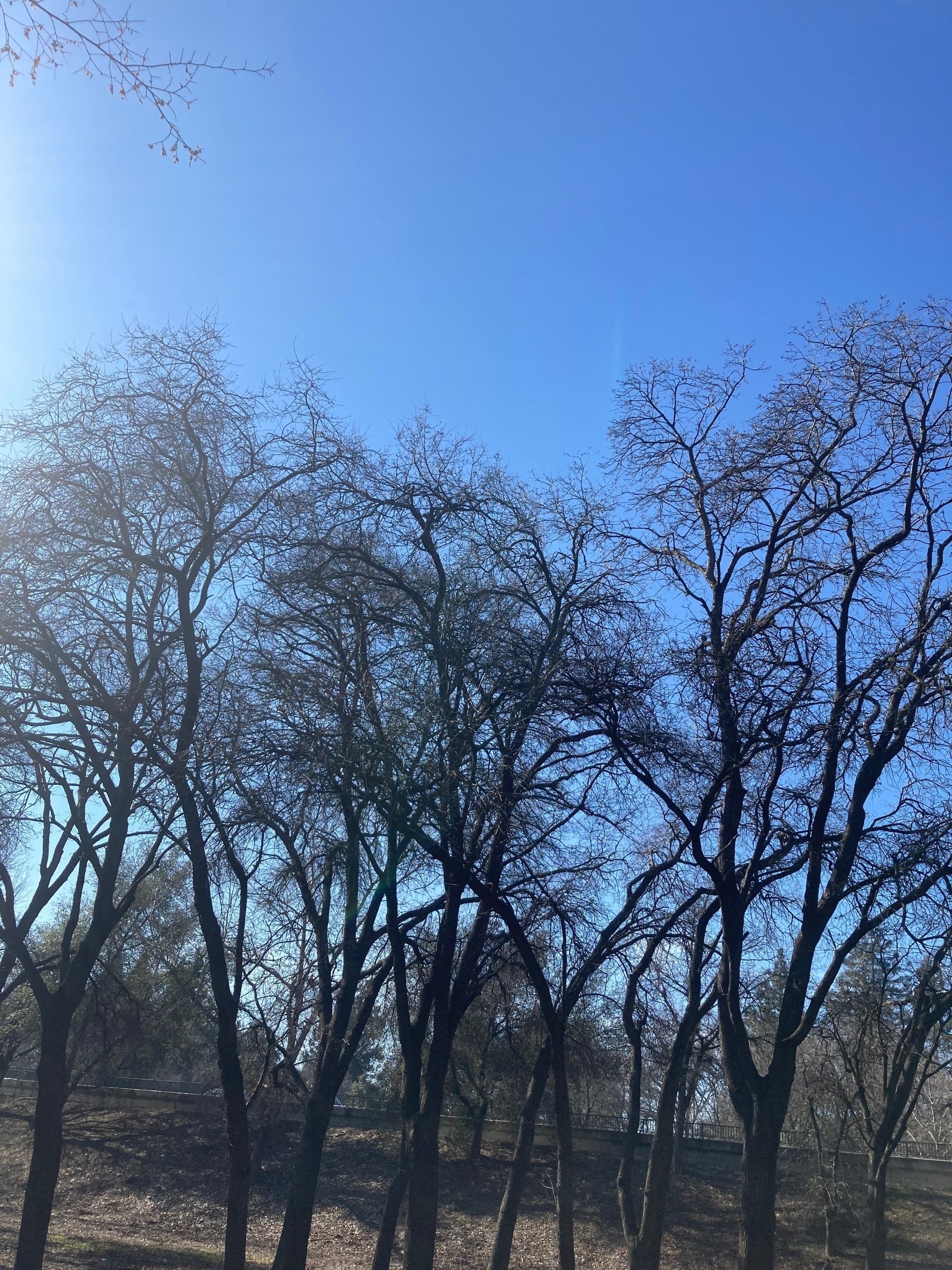 You have a million choices. You beauty of it is that these choices are for you and you alone. Some are perfect. Others are less than ideal. But they are all yours and no one can take that power from you.
I say this to you and myself today. All the best!
Home Page Debug Information

&hugolib.pageState{pageOutputs:[]*hugolib.pageOutput{(*hugolib.pageOutput)(0xc002902360), (*hugolib.pageOutput)(0xc002902480), (*hugolib.pageOutput)(0xc0029025a0), (*hugolib.pageOutput)(0xc0029026c0), (*hugolib.pageOutput)(0xc0029027e0), (*hugolib.pageOutput)(0xc002902900), (*hugolib.pageOutput)(0xc002902a20), (*hugolib.pageOutput)(0xc002902b40)}, pageOutput:(*hugolib.pageOutput)(0xc002902360), pageCommon:(*hugolib.pageCommon)(0xc001a50a00)} &hugolib.pageState{pageOutputs:[]*hugolib.pageOutput{(*hugolib.pageOutput)(0xc00290a7e0), (*hugolib.pageOutput)(0xc00290a900), (*hugolib.pageOutput)(0xc00290aa20), (*hugolib.pageOutput)(0xc00290ab40), (*hugolib.pageOutput)(0xc00290ac60), (*hugolib.pageOutput)(0xc00290ad80), (*hugolib.pageOutput)(0xc00290aea0), (*hugolib.pageOutput)(0xc00290afc0)}, pageOutput:(*hugolib.pageOutput)(0xc00290a7e0), pageCommon:(*hugolib.pageCommon)(0xc001a6e000)} &hugolib.pageState{pageOutputs:[]*hugolib.pageOutput{(*hugolib.pageOutput)(0xc002902c60), (*hugolib.pageOutput)(0xc002902d80), (*hugolib.pageOutput)(0xc002902ea0), (*hugolib.pageOutput)(0xc002902fc0), (*hugolib.pageOutput)(0xc0029030e0), (*hugolib.pageOutput)(0xc002903200), (*hugolib.pageOutput)(0xc002903320), (*hugolib.pageOutput)(0xc002903440)}, pageOutput:(*hugolib.pageOutput)(0xc002902c60), pageCommon:(*hugolib.pageCommon)(0xc001a50f00)} &hugolib.pageState{pageOutputs:[]*hugolib.pageOutput{(*hugolib.pageOutput)(0xc002903e60), (*hugolib.pageOutput)(0xc00290a000), (*hugolib.pageOutput)(0xc00290a120), (*hugolib.pageOutput)(0xc00290a240), (*hugolib.pageOutput)(0xc00290a360), (*hugolib.pageOutput)(0xc00290a480), (*hugolib.pageOutput)(0xc00290a5a0), (*hugolib.pageOutput)(0xc00290a6c0)}, pageOutput:(*hugolib.pageOutput)(0xc002903e60), pageCommon:(*hugolib.pageCommon)(0xc001a51900)} &hugolib.pageState{pageOutputs:[]*hugolib.pageOutput{(*hugolib.pageOutput)(0xc002903560), (*hugolib.pageOutput)(0xc002903680), (*hugolib.pageOutput)(0xc0029037a0), (*hugolib.pageOutput)(0xc0029038c0), (*hugolib.pageOutput)(0xc0029039e0), (*hugolib.pageOutput)(0xc002903b00), (*hugolib.pageOutput)(0xc002903c20), (*hugolib.pageOutput)(0xc002903d40)}, pageOutput:(*hugolib.pageOutput)(0xc002903560), pageCommon:(*hugolib.pageCommon)(0xc001a51400)} &hugolib.pageState{pageOutputs:[]*hugolib.pageOutput{(*hugolib.pageOutput)(0xc00315b9e0), (*hugolib.pageOutput)(0xc00315bb00), (*hugolib.pageOutput)(0xc00315bc20), (*hugolib.pageOutput)(0xc00315bd40), (*hugolib.pageOutput)(0xc00315be60), (*hugolib.pageOutput)(0xc003160000), (*hugolib.pageOutput)(0xc003160120), (*hugolib.pageOutput)(0xc003160240)}, pageOutput:(*hugolib.pageOutput)(0xc00315b9e0), pageCommon:(*hugolib.pageCommon)(0xc00068d900)} &hugolib.pageState{pageOutputs:[]*hugolib.pageOutput{(*hugolib.pageOutput)(0xc003160c60), (*hugolib.pageOutput)(0xc003160d80), (*hugolib.pageOutput)(0xc003160ea0), (*hugolib.pageOutput)(0xc003160fc0), (*hugolib.pageOutput)(0xc0031610e0), (*hugolib.pageOutput)(0xc003161200), (*hugolib.pageOutput)(0xc003161320), (*hugolib.pageOutput)(0xc003161440)}, pageOutput:(*hugolib.pageOutput)(0xc003160c60), pageCommon:(*hugolib.pageCommon)(0xc000233400)} &hugolib.pageState{pageOutputs:[]*hugolib.pageOutput{(*hugolib.pageOutput)(0xc003160360), (*hugolib.pageOutput)(0xc003160480), (*hugolib.pageOutput)(0xc0031605a0), (*hugolib.pageOutput)(0xc0031606c0), (*hugolib.pageOutput)(0xc0031607e0), (*hugolib.pageOutput)(0xc003160900), (*hugolib.pageOutput)(0xc003160a20), (*hugolib.pageOutput)(0xc003160b40)}, pageOutput:(*hugolib.pageOutput)(0xc003160360), pageCommon:(*hugolib.pageCommon)(0xc000232a00)} &hugolib.pageState{pageOutputs:[]*hugolib.pageOutput{(*hugolib.pageOutput)(0xc00315b0e0), (*hugolib.pageOutput)(0xc00315b200), (*hugolib.pageOutput)(0xc00315b320), (*hugolib.pageOutput)(0xc00315b440), (*hugolib.pageOutput)(0xc00315b560), (*hugolib.pageOutput)(0xc00315b680), (*hugolib.pageOutput)(0xc00315b7a0), (*hugolib.pageOutput)(0xc00315b8c0)}, pageOutput:(*hugolib.pageOutput)(0xc00315b0e0), pageCommon:(*hugolib.pageCommon)(0xc00068d400)} &hugolib.pageState{pageOutputs:[]*hugolib.pageOutput{(*hugolib.pageOutput)(0xc00315a7e0), (*hugolib.pageOutput)(0xc00315a900), (*hugolib.pageOutput)(0xc00315aa20), (*hugolib.pageOutput)(0xc00315ab40), (*hugolib.pageOutput)(0xc00315ac60), (*hugolib.pageOutput)(0xc00315ad80), (*hugolib.pageOutput)(0xc00315aea0), (*hugolib.pageOutput)(0xc00315afc0)}, pageOutput:(*hugolib.pageOutput)(0xc00315a7e0), pageCommon:(*hugolib.pageCommon)(0xc00068cf00)} &hugolib.pageState{pageOutputs:[]*hugolib.pageOutput{(*hugolib.pageOutput)(0xc00314de60), (*hugolib.pageOutput)(0xc00315a000), (*hugolib.pageOutput)(0xc00315a120), (*hugolib.pageOutput)(0xc00315a240), (*hugolib.pageOutput)(0xc00315a360), (*hugolib.pageOutput)(0xc00315a480), (*hugolib.pageOutput)(0xc00315a5a0), (*hugolib.pageOutput)(0xc00315a6c0)}, pageOutput:(*hugolib.pageOutput)(0xc00314de60), pageCommon:(*hugolib.pageCommon)(0xc00068ca00)} &hugolib.pageState{pageOutputs:[]*hugolib.pageOutput{(*hugolib.pageOutput)(0xc00314d560), (*hugolib.pageOutput)(0xc00314d680), (*hugolib.pageOutput)(0xc00314d7a0), (*hugolib.pageOutput)(0xc00314d8c0), (*hugolib.pageOutput)(0xc00314d9e0), (*hugolib.pageOutput)(0xc00314db00), (*hugolib.pageOutput)(0xc00314dc20), (*hugolib.pageOutput)(0xc00314dd40)}, pageOutput:(*hugolib.pageOutput)(0xc00314d560), pageCommon:(*hugolib.pageCommon)(0xc00068c500)} &hugolib.pageState{pageOutputs:[]*hugolib.pageOutput{(*hugolib.pageOutput)(0xc00314cc60), (*hugolib.pageOutput)(0xc00314cd80), (*hugolib.pageOutput)(0xc00314cea0), (*hugolib.pageOutput)(0xc00314cfc0), (*hugolib.pageOutput)(0xc00314d0e0), (*hugolib.pageOutput)(0xc00314d200), (*hugolib.pageOutput)(0xc00314d320), (*hugolib.pageOutput)(0xc00314d440)}, pageOutput:(*hugolib.pageOutput)(0xc00314cc60), pageCommon:(*hugolib.pageCommon)(0xc0003df400)} &hugolib.pageState{pageOutputs:[]*hugolib.pageOutput{(*hugolib.pageOutput)(0xc00314c360), (*hugolib.pageOutput)(0xc00314c480), (*hugolib.pageOutput)(0xc00314c5a0), (*hugolib.pageOutput)(0xc00314c6c0), (*hugolib.pageOutput)(0xc00314c7e0), (*hugolib.pageOutput)(0xc00314c900), (*hugolib.pageOutput)(0xc00314ca20), (*hugolib.pageOutput)(0xc00314cb40)}, pageOutput:(*hugolib.pageOutput)(0xc00314c360), pageCommon:(*hugolib.pageCommon)(0xc0003def00)}

All variables scoped to the current context


    &hugolib.pageState{pageOutputs:[]*hugolib.pageOutput{(*hugolib.pageOutput)(0xc0031459e0), (*hugolib.pageOutput)(0xc003145b00), (*hugolib.pageOutput)(0xc003145c20), (*hugolib.pageOutput)(0xc003145d40), (*hugolib.pageOutput)(0xc003145e60), (*hugolib.pageOutput)(0xc00314c000), (*hugolib.pageOutput)(0xc00314c120), (*hugolib.pageOutput)(0xc00314c240)}, pageOutput:(*hugolib.pageOutput)(0xc0031459e0), pageCommon:(*hugolib.pageCommon)(0xc0003de000)}